Things that are Exercising for the week aka Dopey Challenge Training Week 1
So it's been about 3 weeks since my marathon. For the first 2 weeks I didn't do much. I basically sat around and watched a lot of TV. I had to catch up on all my shows. 😉
Last weekend Chase and I did our last IUI, and I asked what exercises I could do (see previous post HERE), and the nurse told me I could do anything except high impact activities. So this week I have been doing everything I can without running or jogging.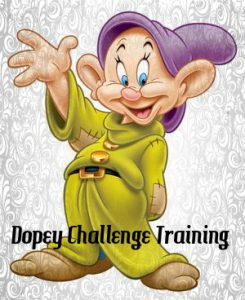 This is how exercising goes when you can't run:
Monday: Barre class – I haven't done the class in 3 weeks, so it was definitely a killer! And worked my full body.
Tuesday: A PiYo class. Which ended up being just me and the teacher. It was good, and it was a full body workout!
Yes I like taking pictures of my feet
Wednesday: Rest day. I was little sore from Barre, and Piyo, so I opted for a rest day.
Thursday: Rest Day. I ended up not being able to get to the gym to bike.
Friday: Biked for 30 minutes on the bikes at the gym with Chase. I ended up biking 10 miles.
Saturday: Swam 600m – I did 100m warm up, 200m kick board (freestyle kick then breast stroke kick), then 300m freestyle. I was going to do a 1000m, but I wanted to try out water jogging, which is a lot harder than it looks. And I only lasted about 10 minutes.
 Me trying to do water running… It was weird that my body was still all under the water aside from my head. It wasn't as bad as when I was on the swim team in HS where our coaches would have us raise our hands above our head and have us do kicks to keep our arms and head up.
Sunday: Rest Day
---
P.S. Check out my Etsy Shop!