Chase's Weight Loss Journey
I knew Chase needed to lose weight. I really wanted him to be fit and healthy and run a marathon with me (but that's a whole different story). But he honestly didn't have any desire to become fit and lose much needed weight.
At the end of May/early June he was talking to a friend in his office and asked him how he was able to lose weight. He said he was on a low carb diet, along with going to the gym and working out. Chase kept talking to him, and finally asked the specifics of how he went about doing that.
I'm not sure at what point he decided to take the plunge, but Chase said he had a feeling that he needed to lose weight. I think talking to his friend was just the push he needed to move forward. Chase talked to me about him wanting to change. I said I was on board and would find low carb recipes to help both of us. We said we would give up bread, pasta and pizza. But our one indulgence for us would be keeping our diet soda.
The few things that we did to help us:
Creating menu plans based on this Low Carb Pinterest board
The first few weeks were difficult, BUT it got easier as we kept at it.
Chase wasn't doing this for a diet, he had to create a lifestyle change.
Having a few healthy snacks.
Having "screw it days" because there are days/times that you really just want to eat. all. the. things.

Drinking a glass of water before and after our meals.

We used an app, My Fitness Pal which determined what our calorie intake would be each day – and it would recalculate if we exercised.
Keep reading articles and researching eating and being healthy.
---
Now you know what he did, so you are probably wondering how much weight he lost.
As of today he has lost a total of 38 pounds. He started at 228, and is now at 190. You can clearly see a difference in the below picture. The photo to the left was March of 2014, and the photo to the right is September 2015.
***Chase and I both have a real problem with the word "DIET". It's a horrible word. Diet is something that is short term, a change in lifestyle is long term.
***It also helped that I was on board. I think it's really hard when one person in a couple wants to change, but the other has no interest in it. It makes it more expensive because you are having to buy food for you and for the other person.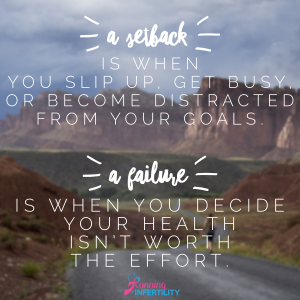 Disclaimer: I am not a health professional (though I have taken lots of classes on nutrition/anatomy, etc.) and would suggest talking to your doctor first to determine the proper way to go about losing weight.
---
P.S. Check out this cute shirt in my Etsy Shop!