Things that are Go Fund Me
I know I have mentioned this in a previous post but Chase and I are having a fundraiser on June 4. There is a Facebook Event you can check out. We are asking for donations, either yard sale items, or cash donations to help us with our upcoming IVF cycle in July.
We are trying to save as much money as we can in order to start our family. We are so hopeful that this will work, and it helps that our RE (doctor) is hopeful too. In the meantime we would love it if you could share this post or our Go Fund Me account with friends and family.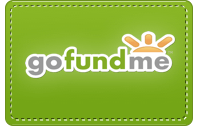 Thank you for all of your love and support!
– Chase and Tedi
---
P.S. Check out my Etsy Shop! 10% goes to The Hope for Fertility Foundation.