Things That Are Hiking in Utah: BYU Trail
I've hiked the BYU Trail several times over the course of my living here in Utah. To say it's an easy trail, because I always find myself huffing and puffing, is an understatement. AllTrails website lists this trail as moderate, but when you take weather and the barrenness of the trail into account, it makes it a bit harder. With 1092 feet elevation gain, it definitely makes it hard.
Anywhere you hike in Utah (for the most part) is either barren, hilly or both. This trail happens to be both barren and hilly. There is no shade, and if you want to stay out of the path of the sun, the best time to go is in the morning before 10am.
They have 11 switchbacks if you hike to the top of the Y.
I was going to say how great this trail is for newbies, but lets be real – it's not. The steep switchbacks make it a bit more difficult. It is definitely kid friendly, and I have seen many kids on the trail, and even went with my friend and her boy's team gymnastics group for some added conditioning. I have seen several people running in the morning up the steep trail.
Just starting out on the trail.
Alli, Kason and I
You can see the parking lot in the middle right of the picture
This was Kason's first hike at around 6 weeks of age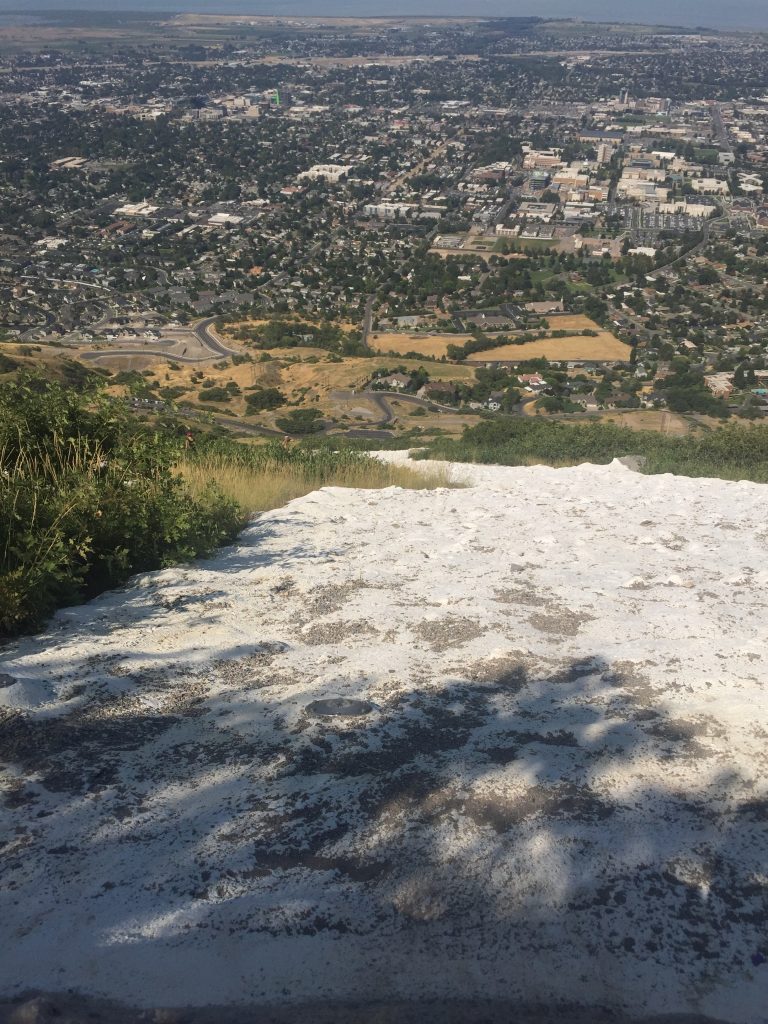 The view from the Top of the Y
____________________________________
Where is your favorite place to hike?