Hiking in Utah: Dog Lake
In January of 2017, Chase and I tried to snowshoe to Dog Lake when I was about 20 weeks pregnant. Chase was worried that I would get my heart rate up too high, so we ended up only hiking a quarter of the way. We disagreed all the time during my pregnancy about keeping my heart rate at a decent level. Chase thought that exerting too much energy would take precious blood supply away from the baby, but your body makes almost 50% more blood during pregnancy.
Just FYI, snowshoeing uses a lot of energy when you have good shoes, but you tend to use even more when you don't have the best shoes. Which is what happened to us.
Fast forward to October of the same year, I wanted to try hiking to Dog Lake again. This time we actually made it, and with 4 month old Kason in tow!
For October, it was between 40-50 degrees but as we got closer to Dog Lake it dropped to about 30-40 degrees.
Alltrials.com lists this hike as a moderate 4.7 mile out-n-back hike. The hike starts out as a decent climb, levels off for a few miles, then starts to climb again the last .5 of the hike.
You can get to Dog Lake from either Big Cottonwood Canyon or Millcreek Canyon. We went to the Big Cottonwood Canyon trail: Dog Lake Mill D North Fork Trail.
You start off walking up the side of the mountain, but then end up hiking near a stream. It was really pretty with the fall leaves, and we didn't see too many hikers on the trail.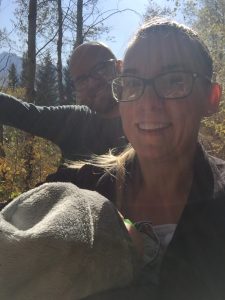 You get to a fork in the trail and can head up to Desolation Lake or continue on to Dog Lake
It's always wise to let baby out to move around and get some wiggles out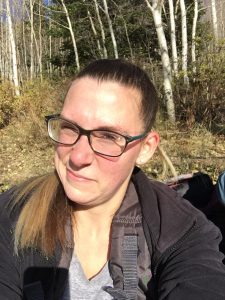 It was pretty, but it started to get cold as we sat for a few minutes
The hike down went a lot faster and started to get cold due to the sun setting
Overall it was a great hike, but we probably won't hike this again. We do like to incorporate water (either a waterfall or lake) while hiking, which makes it a better ending to a hike. This is a hike that is good for snowshoeing without constant worry of an avalanche, but it is better to be aware and prepared for something bad to happen, then not prepared at all.
Have you hiked Dog Lake before?
---
Don't forget to check out my Etsy Shop!